If you are running a global system you want to see the usage of the system round the clock. Unfortunately the standard delivery of SAP is summing up the early morning and night hours in the ST03N time profiling.
This blog will explain you how to change this to 24 hours statistics recording.
Questions that will be answered in this blog are:
How to switch to 24 hour time profiling?
How does the result look like?
General information on ST03N can be found in this blog.
Switching to 24 hour time profiling
To switch to 24 hour time profiling start program SWNC_CONFIG_TIMEPROFILE: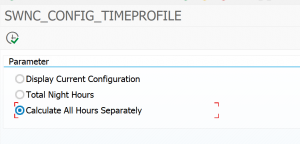 Select the Calculate All Hours Separately option and hit the execute button. Done.
The end result
Before you can see the end result you best wait one week for the changed statistics to record.
After 1 week go to transaction ST03N and select the Time Profile option in the expert section: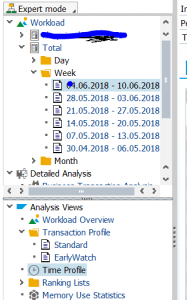 The end results is a breakdown in all 24 hours: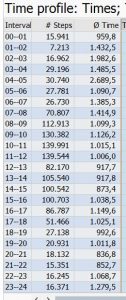 More background information can be found in OSS note 910897 – ST03N: Configuration of the time profile.