In S4HANA standard jobs are scheduled in a different way.
This wblog will answer the following questions:
How to see then new standard jobs via transaction SJOBREPO?
Where to find more information on more advanced functions?
Which background OSS notes can I read on the S4HANA stand batch job repository?
Viewing the job repository
Start transaction SJOBREPO to view the job repository: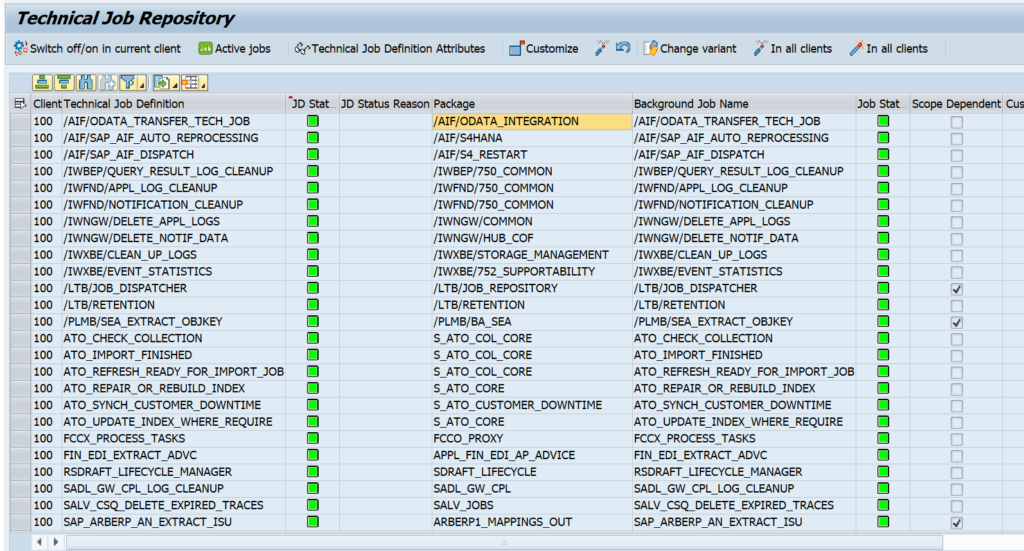 Use transaction SWF_JOBREPO_SLG1 to see logs of potential job issues.
To assign a standard user to job steps use transaction SJOBREPO_STEPUSER to set standard job step user: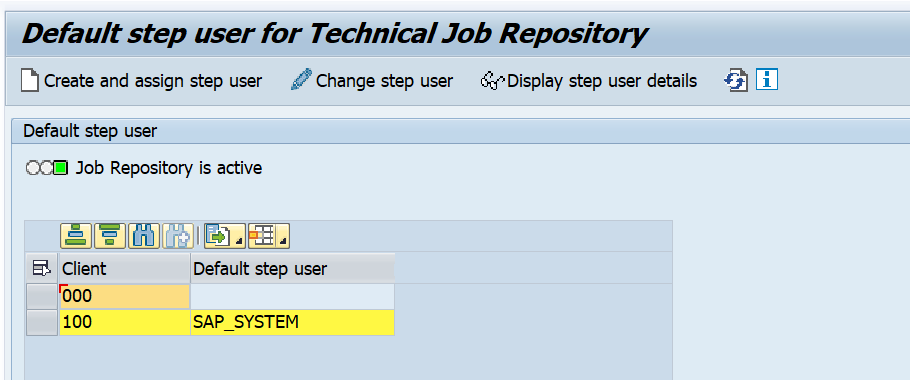 Advanced functions in SJOBREPO
All the advanced configuration functions of the S4HANA job repository can be found as PDF attachment to OSS note 2190119 – Background information about S/4HANA technical job repository.
Background OSS notes
Useful background OSS notes:
2581518 – SAP_BASIS Jobs in the Technical Job Repository (SJOBREPO)
2318468 – S4TWL – JOB SCHEDULING
2822002 – How to manage S/4 HANA technical job repository via SAP BPA by Redwood: basically you cannot manage technical jobs via SAP BPA by Redwood.