BRF+ rules are nice for developers to use, but can give you some serious issues at transport level.
Questions that will be answered in this blog are:
Which tools and analysis programs are available in case I have issues with BRF+ transports?
How to recognize BRF+ transport issues?
Which relevant OSS notes to check in case of transport issues?
BRF+ transport issue detection
BRF+ rules can cause both issues at export (RC-8) and at import (RC-8 or content not updated while transport shows RC-0 or RC-4). Check the transport for BRF+ rules: they start with FDT.
Troubleshooting BRF+ with FDT_HELPERS
The main basis troubleshooting transaction is FDT_HELPERS.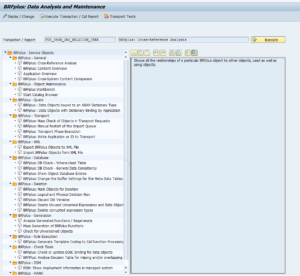 It contains many tools that can assist in issue solving.
BRF+ transport issue support programs
BRF+ versioning and transport information is not displayed by default. You have to switch to expert mode first. See OSS note 2830979 – Versioning and transport information missing in the BRF+ workbench.
Support program FDT_TRANS can be used to put BRF+ rule into a transport (the person that runs this program must be owner of the transport as well):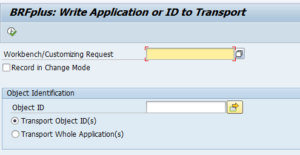 For mass checking run program FDT_TRANS_MASS_CHECK: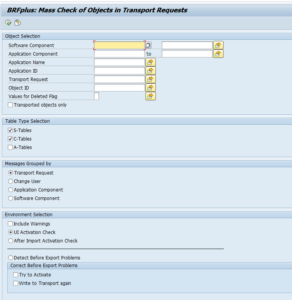 RC-8 upon export
If somebody is still in Edit mode in the BRF+ transport you want to release, then the transport export of the BRF+ transport will end in an RC-8. This is quite hard to detect in the RC-8 export log of the transport. So in case you are faced with export RC-8 of BRF+: ask everybody to go away from the BRF+ edit modes and re-export the transport.
Transport issue OSS notes
You can also check the following OSS notes: