This blog will explain about the I18N internationalization transaction.
Questions that will be answered are:
How can I see which languages are installed in my system?
How is my system configured for internationalization?
Transaction I18N
Almost all internationalization topics in SAP are centrally maintainable from transaction I18N: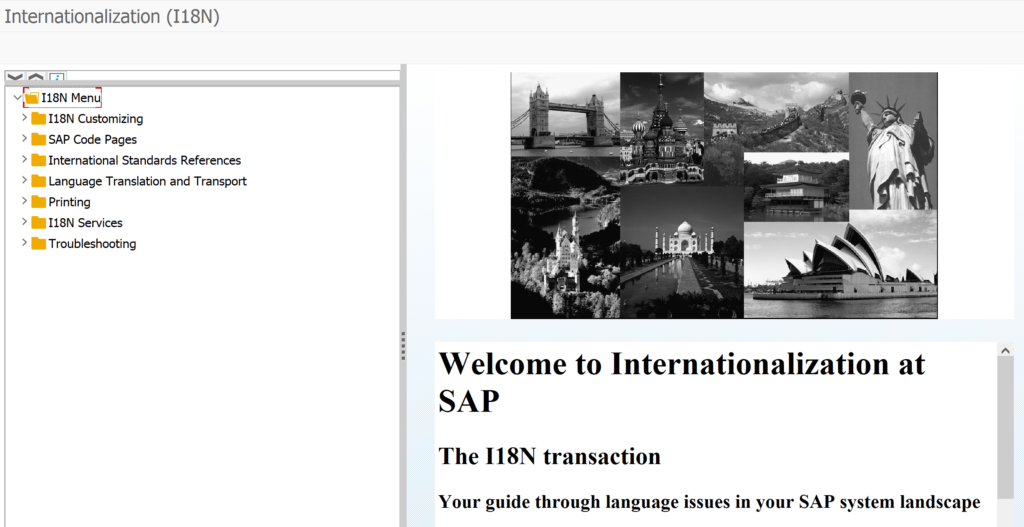 In the menu on the left you can select all the topics and tools. More background on the transaction itself can be found in OSS note 848036 – Transaction 'I18N' (Internationalization).
Installed languages
By selecting the installed languages tool you can see which languages are installed in your system and which ones are allowed for logon: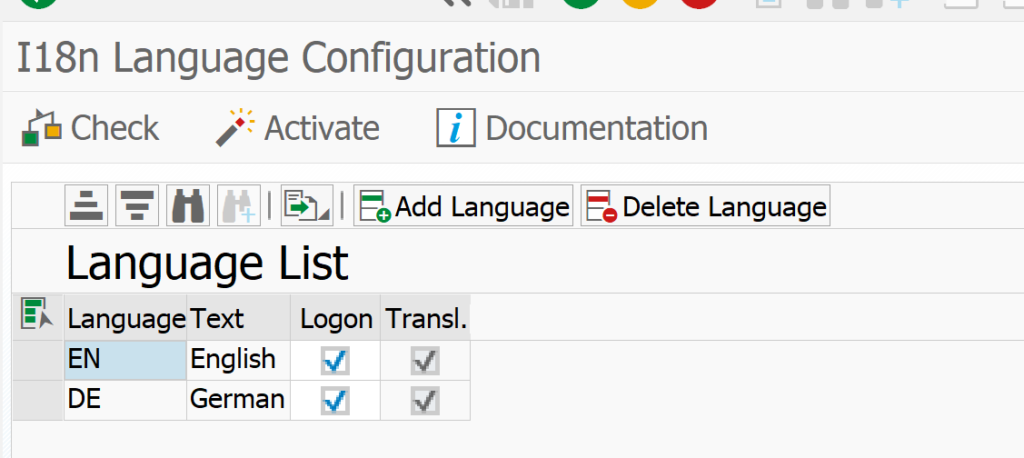 Current internationalization configuration
By selecting the troubleshooting tool Current I18N system configuration, you can list all the related current system settings: